Our post and rope stanchions provide superior crowd control while adding a touch of class to your event.
STANCHION POST CHOICE:
Chrome with tapered top, flat base
Brass with tapered top, sloped base
VELOUR ROPE COLOR CHOICES:
Black, Red or Blue with Chrome Ends
Black, Red Burgundy (maroon) or Purple with Brass Ends
Velvet rope stanchions are great for weddings, lining the red carpet, upscale events and restaurants.
GOLD/ BRASS POST AND ROPE STANCHIONS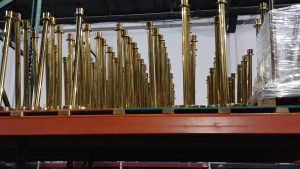 SILVER / CHROME POST AND ROPE STANCHIONS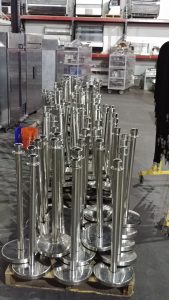 TIP: Although most velvet ropes are 8′ long, a common distance used between rope posts is 7 feet to allow the rope to sag for a more dramatic effect. So when you calculate the distance for how many posts and ropes are needed, make sure to use 7′ and not 8′ when ordering 8 foot ropes.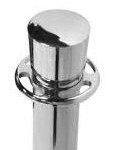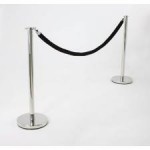 CONTACT US FOR MORE DETAILS & QUOTE