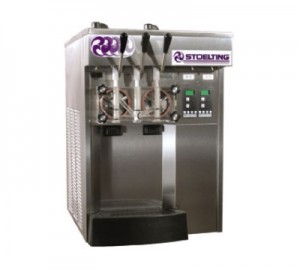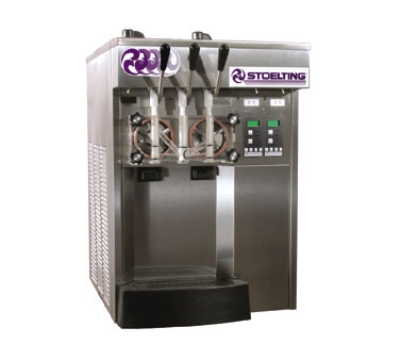 Make your party or event in Las Vegas an unforgettable experience by serving up some delicious Soft Serve Ice Cream, milkshakes, or frozen slushes. Elevate your dessert game and leave your guests craving for more with a rented Soft Serve Ice Cream Machine.
Whether you're hosting a birthday party, corporate event, wedding, or any other special occasion, our Soft Serve Ice Cream Machines are the perfect addition to make your gathering truly remarkable. With our flexible rental options, you can have the machine for just one day, multiple days, or even the entire weekend, ensuring that you have ample time to indulge in frozen delights.
Our Soft Serve Ice Cream Machines are user-friendly and easy to operate, making it hassle-free for you to provide a delectable treat for everyone. Simply add your favorite mix, press a few buttons, and watch as the machine transforms the mixture into a creamy and velvety soft serve ice cream, milkshake, or refreshing frozen slush.
Not only will our Soft Serve Ice Cream Machines churn out delectable desserts, but they also add a touch of visual appeal to your event. Whether you choose a classic white or a vibrant colored machine, it will undoubtedly become a centerpiece that draws attention and creates a fun and inviting atmosphere.
By renting a Soft Serve Ice Cream Machine, you can cater to a variety of tastes and preferences, as it allows you to offer a range of flavors and toppings. From classic vanilla and chocolate to exciting twists like strawberry, mango, or even unique creations like cookie dough or mint chocolate chip, the possibilities are endless. Add a selection of toppings such as sprinkles, crushed cookies, caramel sauce, or whipped cream, and let your guests customize their frozen treats to their heart's content.
So, why settle for ordinary desserts when you can elevate your event with the indulgent joy of Soft Serve Ice Cream, milkshakes, or frozen slushes? Rent a Soft Serve Ice Cream Machine today and ensure that your Las Vegas party becomes a memorable hit that will have everyone craving for more.
We have the Stoelting E131-38 available. It offers two flavors with twist, (2) 12 quart hoppers.
RESERVE YOURS TODAY
208 volt, 11 Amp, Single Phase
22″W x 29″D x 35″H
NSF Approved
Counter top model
SPECIAL NOTES:
Unit must has access to two separate 20 amp breakers.
CONTACT US WITH QUESTIONS