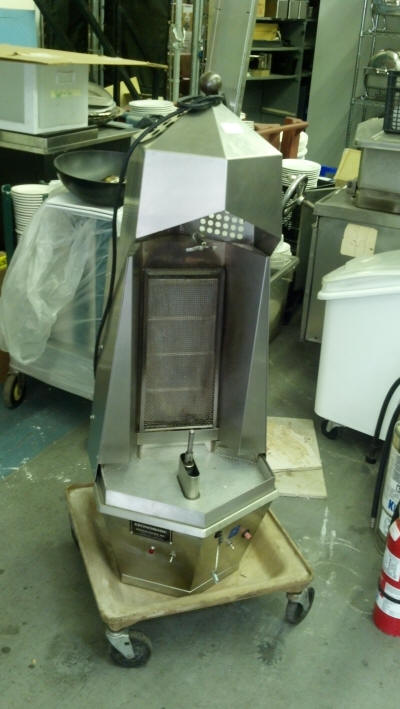 Dare to be different and stand out from the crowd at your next Las Vegas party or event. While most gatherings typically offer mundane pasta dishes, why not elevate your menu by adding a touch of Mediterranean flair? Introducing gyros, the mouthwatering Greek delicacy that will leave your guests craving for more.
Breaking away from the conventional party fare, TCI of Las Vegas presents an enticing opportunity for you to amaze your attendees. With their gyro machine rental service, you can effortlessly bring the authentic flavors of Greece to the heart of the Las Vegas metro area.
Imagine the sizzling sound of succulent gyro meat rotating on the propane gas Kronomatic vertical Gyro broiler, filling the air with tantalizing aromas that will captivate your guests' senses. This state-of-the-art broiler, equipped with an electric spit, ensures perfectly cooked, tender gyro meat every time.
From the moment your guests lay their eyes on the gyro machine, their curiosity will be piqued, and their anticipation for the culinary adventure ahead will grow exponentially. As they approach the gyro station, they will be greeted by skilled chefs, ready to slice thin and flavorful gyro meat right in front of their eyes.
The Caterers Inc of Las Vegas takes pride in providing the highest quality gyro machine rental service. Their professional team will ensure that the equipment is set up and ready to go, allowing you to focus on entertaining your guests and creating unforgettable memories. Whether it's a corporate event, a wedding reception, or a private gathering, this unique addition to your menu is guaranteed to leave a lasting impression.
So, step out of the ordinary and embrace the extraordinary. Let The Caterers Inc of Las Vegas be your partner in offering a one-of-a-kind experience to your guests. With their gyro machine rental, you can bring the flavors of Greece to your Las Vegas party or event, and leave everyone talking about the delectable gyros they indulged in long after the celebration has ended.
Contact us for details