TCI offers a wide selection of velvet rope stanchion rentals, providing options such as chrome and brass or gold stanchions, along with a variety of velvet rope colors to choose from. These rope stanchions are the perfect addition to your Las Vegas event, party, or grand opening, adding a touch of class and sophistication. If you are interested in black retractable stanchion rentals, simply click here.
When it comes to stanchion post choices, TCI offers two options. The first is a chrome stanchion with a tapered top and a flat base. The second option is a brass stanchion with a tapered top and a sloped base. Both choices are stylish and durable, ensuring they will complement any event or occasion.
For the velvet rope itself, TCI provides an array of color choices. You can select black, red, green, pink, white, or blue velvet ropes with chrome ends. Alternatively, you can opt for black, red burgundy (maroon), pink, white, or purple velvet ropes with brass ends. These various colors allow you to customize the stanchions to match your event's theme or branding.
Velvet rope stanchions are not only suitable for Las Vegas events, parties, and grand openings, but they are also perfect for weddings, lining the red carpet, upscale events, and restaurants. They add an elegant and sophisticated touch, making your guests feel like VIPs.
TCI also offers gold/brass post and rope stanchions, as well as silver/chrome post and rope stanchions. This variety ensures that you can choose the stanchions that best fit your desired aesthetic and ambiance.
With TCI's wide selection of velvet rope stanchion rentals, you can elevate the atmosphere of your event or establishment, creating a memorable and luxurious experience for your guests.
GOLD/ BRASS POST AND ROPE STANCHIONS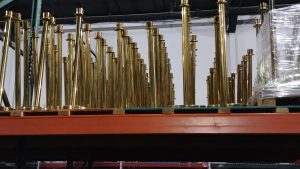 SILVER / CHROME POST AND ROPE STANCHIONS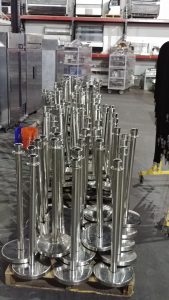 TIP: Although most velvet ropes are 8′ long, a common distance used between rope posts is 7 feet to allow the rope to sag for a more dramatic effect. So when you calculate the distance for how many posts and ropes are needed, make sure to use 7′ and not 8′ when ordering 8 foot ropes.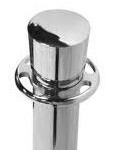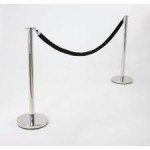 CONTACT US FOR MORE DETAILS & QUOTE