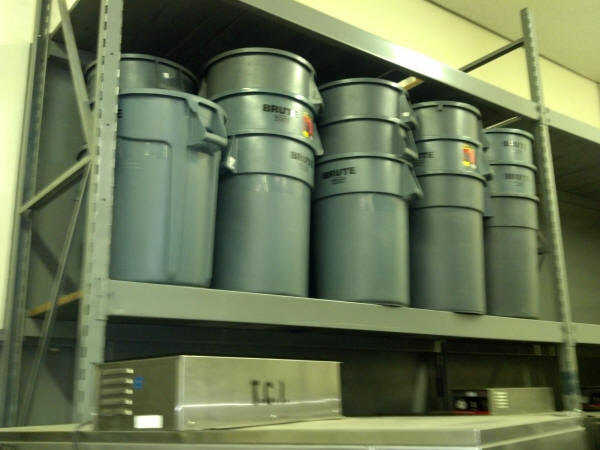 If you are planning to organize an event or party, whether it be indoors or outdoors, it is important to be aware that your guests will inevitably generate a significant amount of waste. Yes, you guessed it right – lots of garbage! However, fret not, because The Caterers Inc is here to lend a helping hand. We proudly offer an extensive selection of heavy-duty trash cans available for rent specifically tailored to cater to your needs in the vibrant city of Las Vegas.
We understand the importance of maintaining a clean and tidy environment, especially in the beautiful state of Nevada. With the ever-increasing concern for environmental conservation, it is crucial to keep our surroundings free from litter and waste. By availing our top-notch trash can rental services, you are taking a proactive step towards ensuring that your event not only runs smoothly but also contributes to the preservation of Nevada's natural beauty.
Our wide range of heavy-duty trash cans are designed to accommodate the diverse requirements of any event or party. Whether you are hosting a small gathering or a large-scale extravaganza, we have the perfect solution to manage and contain the garbage generated by your guests. Our trash cans are strategically crafted to handle a substantial quantity of waste, allowing you to focus on enjoying your event without worrying about the cleanup process.
At The Caterers Inc, we prioritize the well-being of the environment. We encourage all our valued customers to join us in our mission to keep Nevada clean. By opting for our trash can rental services, you are actively participating in the movement towards sustainability and responsible waste management. Together, let's make a difference by minimizing the ecological footprint of our events and parties.
So, if you have an upcoming event or party in the Las Vegas area, look no further than The Caterers Inc for all your heavy-duty trash can rental needs. Our dedicated team is committed to providing you with exceptional service and ensuring that your waste management requirements are met with utmost efficiency. Join us in our endeavor to maintain a clean and pristine Nevada – one event at a time.