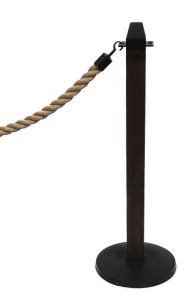 Las Vegas, renowned for its glitzy casinos, dazzling shows, and vibrant neon lights, may seem like a world apart from the old west. However, hidden amidst all the modern extravagance, the city is nestled within a landscape that transports you back in time to the late 1800s. Surrounded by breathtaking parks including Red Rock Canyon and The Valley of Fire, Las Vegas offers a unique opportunity to experience the rugged beauty and charm of the wild west.
To enhance this nostalgic journey, TCI Event Rentals provides wooden stanchions for rent that effortlessly transform any event into an authentic old western theme. With the wide range of equipment we offer, western-themed post and rope stanchions are a somewhat unique and memorable addition for your Las Vegas event. Immerse yourself in the spirit of the wild west as you create an atmosphere reminiscent of a bygone era.
Our wooden post and rope rentals not only help recreate the essence of the old west but also play a crucial role in setting the tone for your country or western-themed event. Whether you're organizing a vibrant fair, lively festival, thrilling rodeo, captivating country music show, bustling trade show, or engaging convention, our rustic props will transport your guests to a time when cowboys roamed the vast plains and saloons echoed with lively music.
As you embark on this unforgettable journey, let TCI Event Rentals be your trusted partner in creating an immersive and memorable experience. Our wooden stanchions ensure that your event captures the true essence of the wild west while leaving a lasting impression on all who attend. Let us bring the spirit of the old west to life in Las Vegas, where glitz, glamour, and neon meet the rugged allure of the frontier.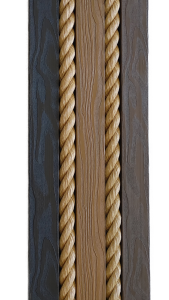 POST AND ROPE COLOR OPTIONS:
Stanchions are as shown at the top of the page though you have three post color options. The ropes are always braided tan and 6ft each.
Black Posts
Brown Posts (Oak)
Dark Brown Posts (Walnut)
NOTE: Though the posts appear to be real wood, they are actually wood plastic composite posts creating the illusion of real wood.
LOCAL LAS VEGAS RENTALS
Minimum order of 5 posts and 4 ropes
We can Deliver and Pick Up
Advanced Notice is greatly appreciated. Short notice is subject to availability.
You are responsible for replacement cost for all excessive damage and missing items.
RENTAL RATES
PURCHASE OPTION