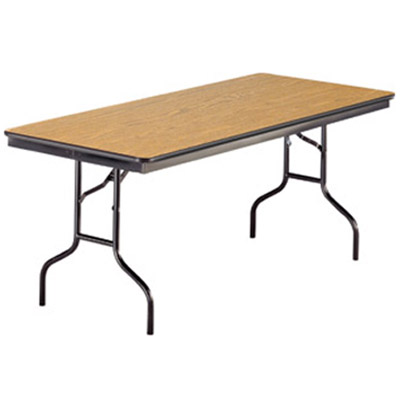 At The Caterers, Inc, we understand the importance of providing the perfect banquet tables for your large party or event in the bustling Las Vegas metro area. With our reliable delivery service, you can count on us to bring the necessary tables straight to your venue.
Choose from our selection of banquet tables, available in two sizes. The 6′ long rectangular banquet table, measuring 72″ x 30″, is an excellent choice for accommodating six individuals comfortably. However, if you utilize the ends of this table, it can easily seat up to eight people. For larger gatherings, we offer the 8′ long banquet table, measuring 96″ x 30″, which provides ample space for eight guests. Again, by utilizing the ends of this table, it can accommodate up to ten people.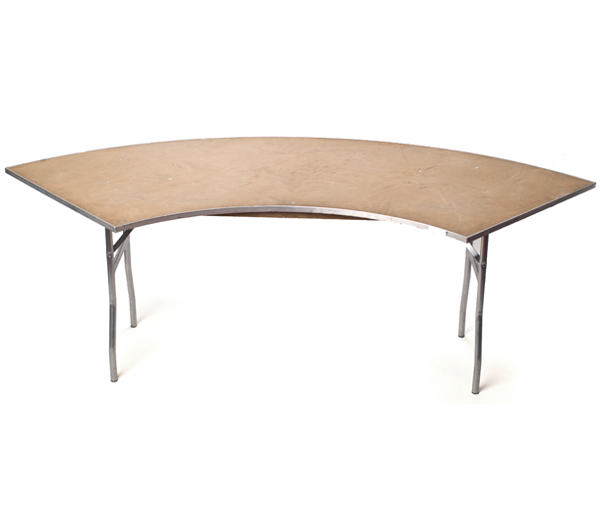 In addition to traditional rectangular tables, we also provide serpentine tables. These unique tables allow for various configurations, such as creating a large circle, a semi-circle, or an "S" shape seating arrangement. You can even join two sections of straight tables together using serpentine tables to create an innovative layout that suits your specific event needs.
To ensure a seamless seating arrangement, we suggest measuring your room and creating a seating chart. This way, you can accurately determine the number and arrangement of tables required to accommodate your guests comfortably.
Trust The Caterers, Inc to deliver high-quality banquet tables that not only enhance the aesthetic appeal of your event but also provide a comfortable and functional seating solution for your guests. Contact us now to discuss your table requirements and book our reliable delivery service for your upcoming event in the Las Vegas metro area.
If you have rows of table, make sure to leave room for chairs and an aisle.
Round banquet tables are available here
Don't forget the linens