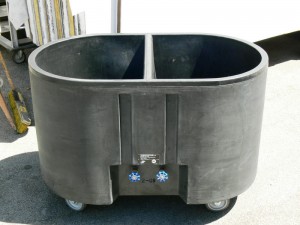 If you are hosting a lively and vibrant party or event in the dazzling city of Las Vegas, ensuring that your guests are provided with refreshing and chilled beverages is of utmost importance. To accomplish this, it is essential to keep your beverages cool and serve them with the perfect touch of ice. Fortunately, The Caterers Inc, a renowned and trusted catering service, offers a remarkable solution to meet this requirement – their exceptional ice caddies capable of holding up to a staggering 200lbs of ice each.
When planning your Las Vegas extravaganza, the scorching desert climate demands an impeccable cooling system to combat the heat and keep your guests satisfied. The Caterers Inc ice caddies emerge as the ideal choice, guaranteeing an abundance of ice to keep your beverages chilled to perfection throughout the entirety of your event. With their impressive capacity, these ice caddies provide an ample supply of ice, ensuring that your guests never experience a shortage or disappointment in their quest for cool and refreshing drinks.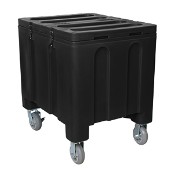 In addition to their exceptional functionality, the ice caddies from The Caterers Inc are visually appealing, seamlessly blending into the aesthetic ambiance of your Las Vegas party or event. Crafted with elegance and style, these ice caddies become an exquisite addition to your beverage station, enhancing the overall experience for your guests while adding a touch of sophistication to the setting.
When it comes to hosting a remarkable Las Vegas party or event, prioritizing the satisfaction of your guests is paramount. With The Caterers Inc's ice caddies, you can rest assured that your beverages will be served in the most exceptional manner possible. Embrace the convenience, efficiency, and elegance that these ice caddies offer, and elevate your event to an unforgettable celebration where cool and refreshing drinks flow abundantly, leaving your guests with delightful memories that will last a lifetime.
Reserve yours today!